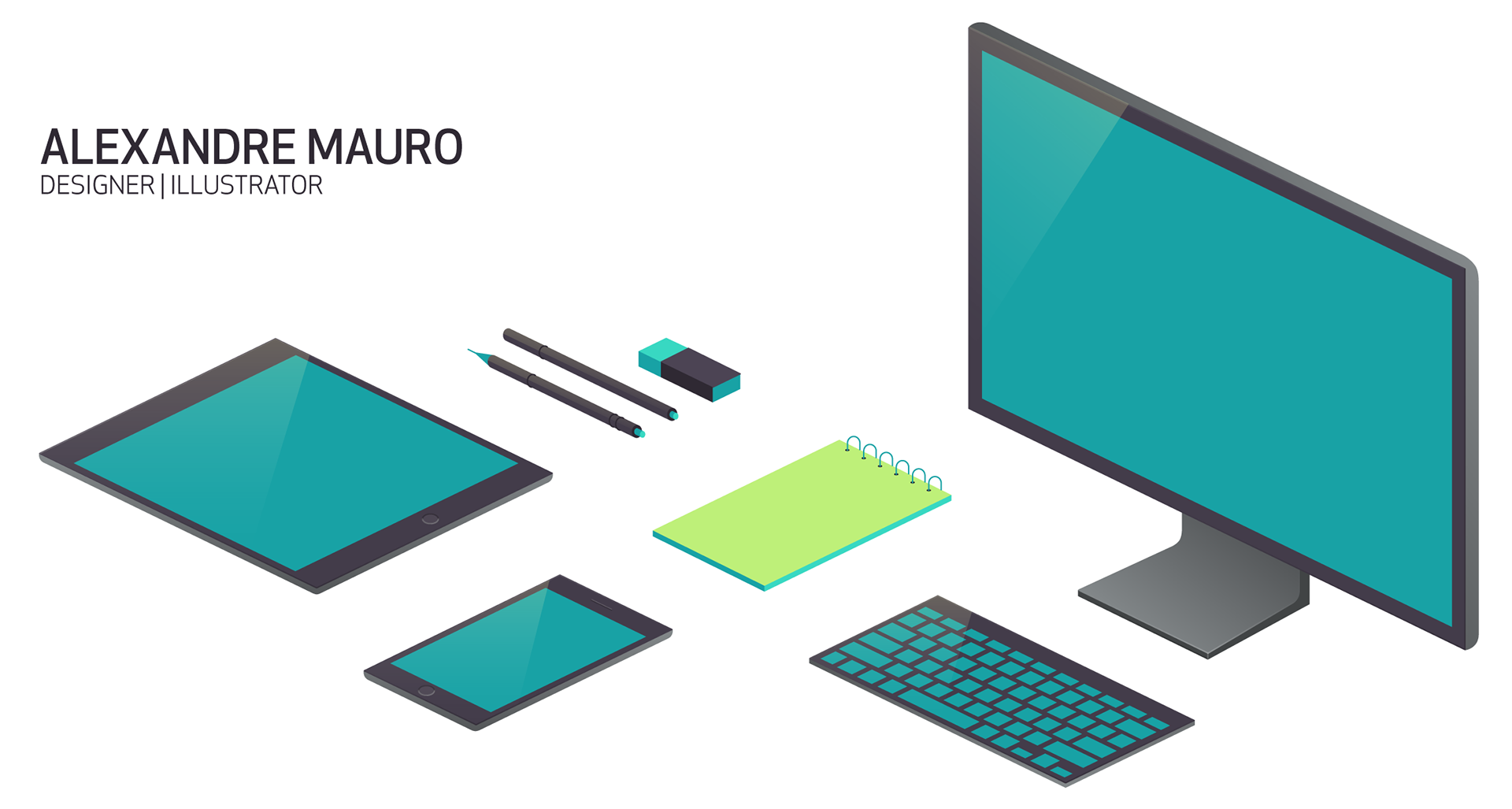 Olá,
Atualmente trabalho como designer no projeto do aplicativo multiplataforma Globo Play. Fui chamado para integrar a equipe interna da TV Globo de UI/UX e criar o material gráfico dos programas da TV disponibilizados no produto. Anteriormente, já havia trabalhado em outras duas aplicações mobile para o canal e em alguns programas como ilustrador. Sou formado em Desenho Industrial pela Universidade Presbiteriana Mackenzie na área de Design de Produto, cursei o Master de Graphic Design Management no Istituto Europeo di Design em Milão. Falo Inglês e Italiano fluente e possuo conhecimento avançado de desenho à mão livre e dos programas Illustrator, InDesign e Photoshop, além de conhecimento de After Effects e HTML 5 e CSS 3.

Entre em contato: alexandre.b.mauro@gmail.com 
Hello,
I am currently working as a designer on Globo Play cross platform app. I am part of the team at TV Globo of UX/UI and also responsible for creating the graphic material of TV shows available on the app. Before that I had worked on two other mobile apps projects inside Globo Network and also got involved with creating illustrations for TV programs. After graduating in Industrial Design at Mackenzie Presbiterian University in Sao Paulo, Brazil as a Product Designer I moved to Milan to take the Graphic Design Management Master Course at IED (Istituto Europeo di Design). I speak fluent English and Italian and am a native speaker of Portuguese. I am proficient in Illustrator, InDesign and Photoshop and can also draw by hand very well. I also have intermediate knowledge of After Effects, HTML and CSS. I also have experience working with Software Engineers, helping guide development to create a great final product.
Drop me a line: alexandre.b.mauro@gmail.com